Event Details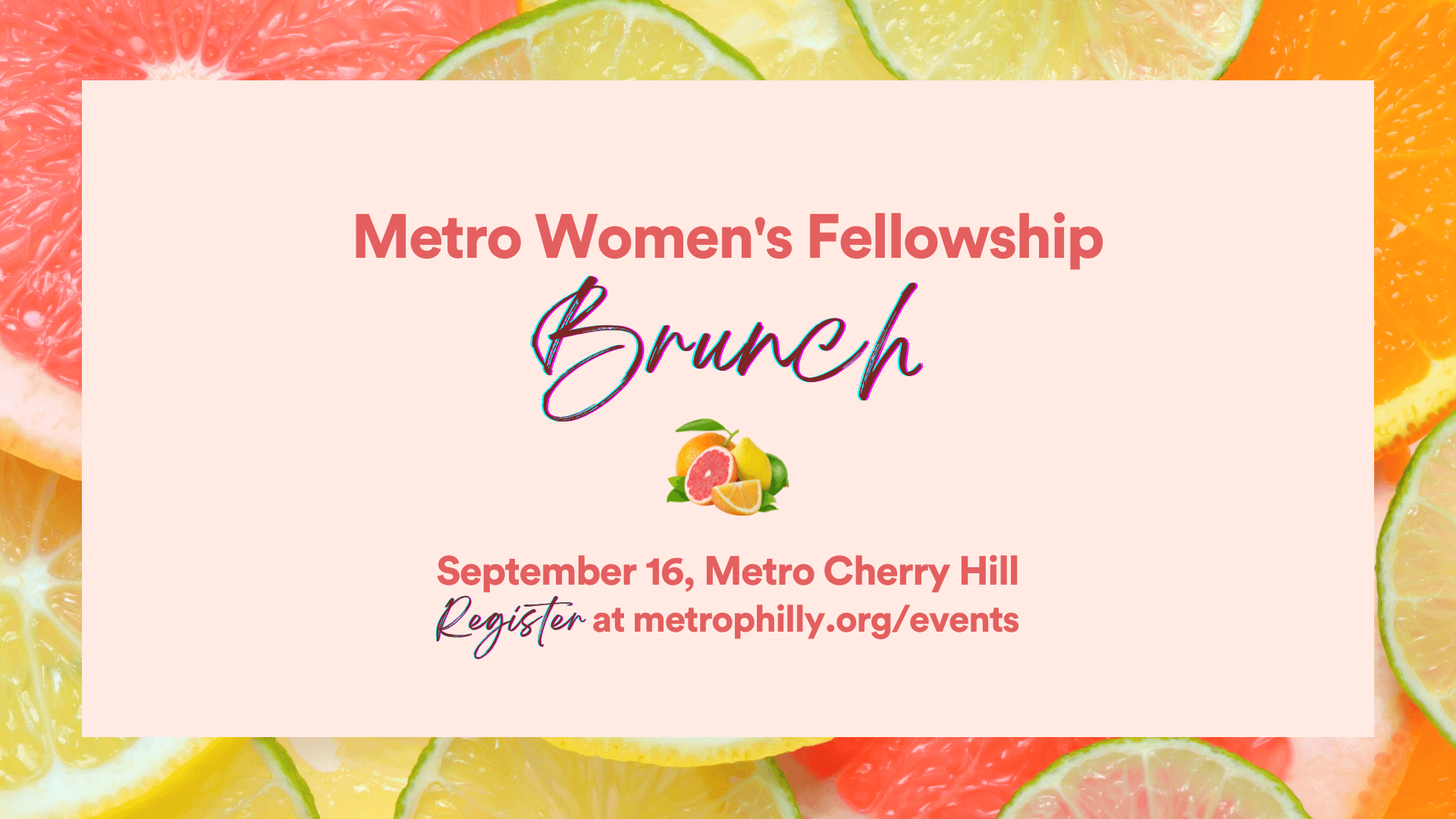 Women's Fellowship
Metro Women's Fellowship Cherry Hill Brunch
Join us for a heartwarming morning of connection and inspiration at our Fellowship Brunch. Enjoy food, discussions, and a chance to deepen bonds with other women at Metro Cherry Hill. Your presence matters!
Frequently Asked Questions:
Can I register for brunch at either site?

You can register to attend either site (or even both!) for brunch. It is encouraged to attend the site where you attend church to help build your local community. But you are welcome to register for either or both locations.

Will there be childcare available during the event?

Unfortunately, no childcare will be provided for this event.

Who is invited to join the Women's Fellowship Brunch?

All women are invited to join us for this event - whether you are new to Metro or have been participating in worship with us!
If you have any questions, please reach out to angela@metrophilly.org.
Saturday, September 16, 10:00am – 12:00pm