Event Details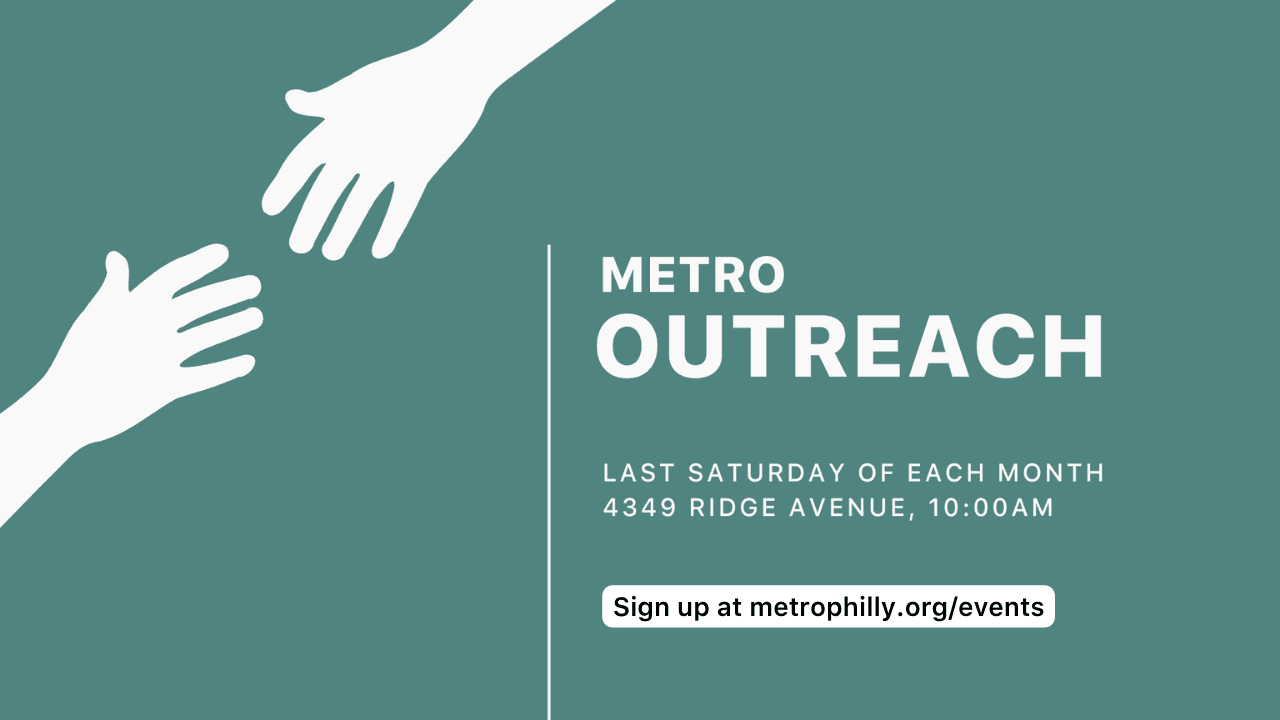 Outreach Ministry
East Falls Outreach
We are in need of volunteers to deliver perishable and non-perishable food to local households that surround Metro Church. We believe that these meals will not only help our neighbors with their needs but will give them a glimpse of hope through these acts of generosity.
We meet at the parking lot of Falls Ridge (4349 Ridge Ave, Philadelphia, PA 19129) at 10 AM every last Saturday on each month. You will see a U-Haul truck with the packages, where we will gather and pray before departure. From there, volunteers will either drive to local neighbors to deliver meals or deliver meals at Falls Ridge apartments. These efforts should last no more than an hour.
If there are any questions, please contact Joshua Kim at joshua@metrophilly.org.
Saturday, January 27, 10:00am – 12:00pm