The Scriptures Must Be Fulfilled
Thursday Devotion — Mark 14:43-52 — "The Scriptures Must Be Fulfilled"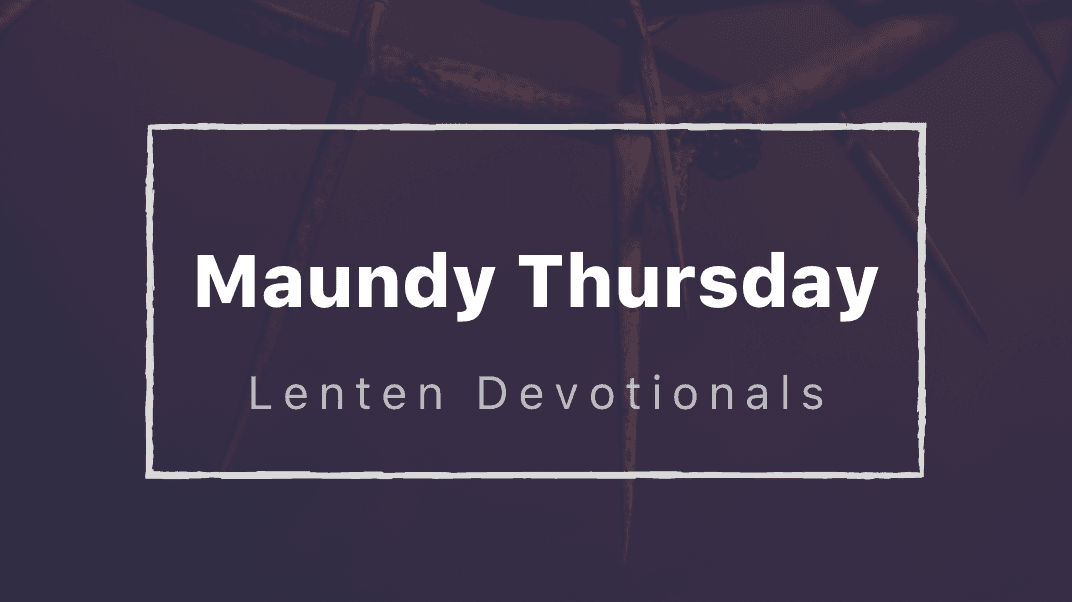 Mark 14:43-52
43 Just as he was speaking, Judas, one of the Twelve, appeared. With him was a crowd armed with swords and clubs, sent from the chief priests, the teachers of the law, and the elders.
44 Now the betrayer had arranged a signal with them: "The one I kiss is the man; arrest him and lead him away under guard." 45 Going at once to Jesus, Judas said, "Rabbi!" and kissed him. 46 The men seized Jesus and arrested him. 47 Then one of those standing near drew his sword and struck the servant of the high priest, cutting off his ear.
48 "Am I leading a rebellion," said Jesus, "that you have come out with swords and clubs to capture me? 49 Every day I was with you, teaching in the temple courts, and you did not arrest me. But the Scriptures must be fulfilled. 50 Then everyone deserted him and fled.
51 A young man, wearing nothing but a linen garment, was following Jesus. When they seized him, 52 he fled naked, leaving his garment behind.
When our way of life and what we hold dear are threatened, our natural inclination is to exhibit "fight or flight". We see this inclination on full display in this passage. First, we see the chief priests, teachers, and elders—the keepers of the Jewish way of life in that era—wanting to take the fight to Jesus because they clearly felt threatened by him and the movement he was leading. Earlier in the Gospel of Mark, we are told they were afraid of Jesus because of his astonishing teaching about the Kingdom of God, and were looking for ways to kill Jesus as a result. Second, as part of that fight, Judas sought out the chief priests and agreed to betray Jesus for money. Under the guise of close friendship, Judas gives Jesus the kiss of death. Third, when the armed crowd seized Jesus, we see one of his followers (Peter) react to this threat by meeting force with force. Peter had professed Jesus was the Messiah, God's anointed deliverer and King, and yet took matters into his own hands under duress. Fourth, we see another follower of Jesus, a young man (some suggest this is Mark, who wrote this narrative) who would rather take flight naked rather than get caught and face the consequences of being a follower of Jesus. These four instances reflect our natural, sinful inclination—and this inclination is not merely one of circumstance and behavior but rather of a deep-rooted desire to save our own skin and maintain our status, power, identity, and life. Sin keeps us entrapped in the old, worldly kingdom.
The only way to be freed from this captivity is through faith in Jesus alone. Jesus reorients his people to the kingdom of God, to the rightful king, to "upside-down" values, and to a renewed way of life. He does so not through subversion, as the chief priests feared, but through conversion. The armed crowd came at Jesus as if he was leading a rebellion, but the irony was the armed crowd and all who rejected the authority of Jesus were in rebellion against God! Jesus doesn't demonstrate "flight", nor the worldly kingdom's standard of "might makes right" (fight). Instead, he fulfills Scriptures from Isaiah 53 by being stricken because of his people's rebellion. Jesus demonstrates otherworldly compassion and restraint not only towards those who came after him but also to those who deserted him.
So how do we make these otherworldly values our own? In faith and repentance, we look to the cross and behold the substitution of Jesus in our place. Jesus was stripped naked so that we who are naked in our shame and cowardice can be clothed in his glory and boldness. We submit to Jesus as Messiah and King because he came under the sword of ultimate justice for us so that we who were once defiant rebels could be declared citizens of his Kingdom. In what ways do we still live as rebels, with our backs against the wall, having to fight to earn everything for ourselves? And in what ways do we still flee in shame? Whether you are inclined to fight or take flight, let your next step be one of faith and repentance as you submit your life to Jesus.
Prayer
Heavenly Father, thank you for your mercy in not condemning us to die as self-righteous rebels. Thank you for your grace in covering our shame. Jesus, help us to stop fighting to earn everything for ourselves and to stop fleeing in shame; instead, help us to submit to you through faith and repentance, and to experience renewed life and renewed community. In Jesus' name, Amen.