Mary
Wednesday Devotion — Luke 1:28-36 — "Mary"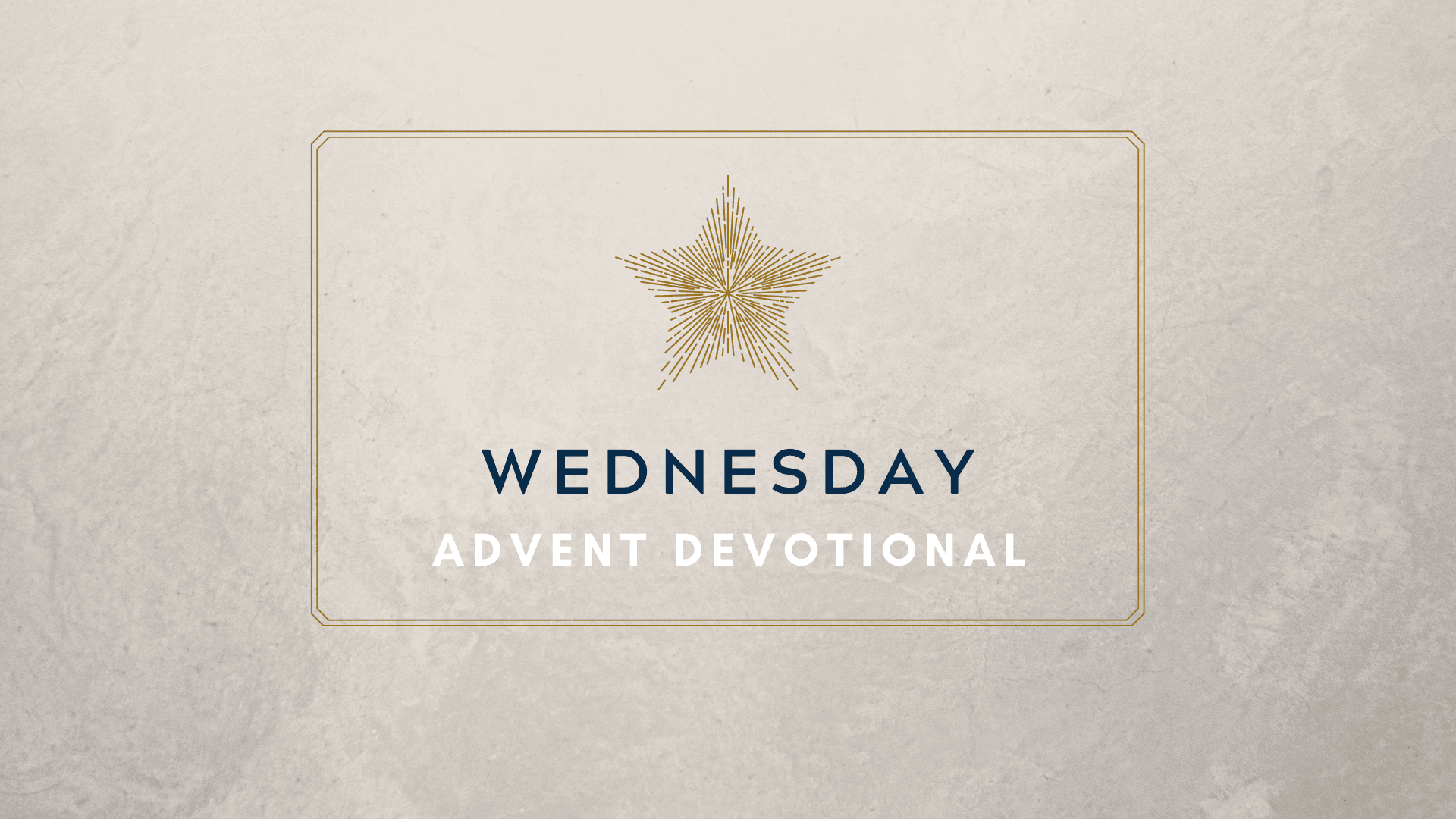 Luke 1:28-36
28 The angel went to her and said, "Greetings, you who are highly favored! The Lord is with you." 29 Mary was greatly troubled at his words and wondered what kind of greeting this might be. 30 But the angel said to her, "Do not be afraid, Mary, you have found favor with God. 31 You will be with child and give birth to a son, and you are to give him the name Jesus. 32 He will be great and will be called the Son of the Most High. The Lord God will give him the throne of his father David, 33 and he will reign over the house of Jacob forever; his kingdom will never end." 34 "How will this be," Mary asked the angel, "since I am a virgin?" 35 The angel answered, "The Holy Spirit will come upon you, and the power of the Most High will overshadow you. So the holy one to be born will be called the Son of God. 36 Even Elizabeth your relative is going to have a child in her old age, and she who was said to be barren is in her sixth month.
"Do Not Be Afraid"
In the Old Testament, hundreds of years before Mary was even born, the prophet Isaiah declared, "Therefore, the Lord Himself will give you a sign: The virgin will be with child and will give birth to a son, and will call Him Immanuel" (Isaiah 7:14). Immanuel is a Hebrew name that is translated as "God with us." Through Advent, we see prophecies and promises unfold as God draws near to us as He did with the Virgin Mary. Through the angel's message and Mary's reaction, Scripture reveals the truth of who God truly is, and in comparison, the reality of who we really are in our need, weakness, and sin.
The angel comes to Mary and says, "Greetings, you who are highly favored! The Lord is with you." The Holy of Holies has come near; the Most High has come down. Mary responds to this shocking encounter by becoming "greatly troubled." This is an accurate picture of a real encounter with the Living God. A god that we make up could never challenge or trouble us, since it would be limited to the specific amalgamation of ideals that we pick and choose to believe. Life has a way of tearing apart any false truths that we hold to—sometimes in very painful ways. What would we do, then, when faced with circumstances that overwhelm our (relatively limited) experience, ability, and wisdom? We can be assured, however, that a real God—the God of the Bible—is drawing near to us when we begin to experience "the fear of the Lord" (Proverbs 9:10). This fear could manifest itself through a conflict of desires, or perhaps even suffering, but inevitably, we will face circumstances where our hearts grow as troubled as Mary was. The angel acknowledges this fearful reality and counters it by delivering the Gospel of good news: "Do not be afraid. You will be with child… and you are to name Him Jesus." Jesus, meaning "Savior," will be the One to save us from our sins and helpless estate.
"How Will This Be?"
Immediately, Mary asks, "How will this be?" She knows that she is a virgin and has trouble fully grasping the meaning of the angel's message. However, even though she does not understand at first, there is a humility in Mary's response that leaves her heart open to trusting and submitting to God. She processes and applies this news into her life with logic and reasoning. We see here that it is impossible to live life as a Christian and avoid having to wrestle with the Word of the Lord. This Word is truth that challenges even our most deep-rooted beliefs and assumptions. This requires a tremendous amount of courage to take a hard, honest view at the state of your heart, as there is much there that we try to suppress and cover over. However, it also requires trust and humility—it requires submission. Just like Mary, we're called to believe and trust the Word (i.e., Scripture) as our sole source of truth in faith and hope. Our intellect and ability alone are not sufficient to grasp the mystery, wonder, and majesty of Jesus—the King of Kings—who chose to condescend into our reality to save us. Would you be willing to suspend even your most ardently-held beliefs to consider the Word of the Lord?
"I Am the Lord's Servant"
In those times, being a woman already meant that you would not have any rights, but being pregnant out of wedlock would ensure that you would be a social outcast on top of that—we can understand why Mary was greatly troubled. Yet, by the end of her spiritual wrestling, we see a changed Mary. She hears the Word of the Lord, takes it in, processes and applies it to her reality, and responds with great humility and courage. Her final response is, "I am the Lord's servant. May it be to me as you have said." What has happened here? Mary was looking to Someone who was far greater and more powerful than herself and banking her life and worth on Him—the High King of Heaven Himself. However, this King chose to come down in the most vulnerable of states—as a helpless baby in her womb. Mary had the tenacity and resolve to persevere through suffering in her life, because she came to realize that Jesus had destined Himself for a life of suffering—for her, and for us. In the Garden of Gethsemane, Jesus prays, "Father, if You are willing, take this cup from Me; yet not My will, but Yours be done" (Luke 22:42). In other words, not only is He Lord, but also the Suffering Servant by whom His people would be saved. The season of Advent reminds us that we can trust our loving God wholeheartedly and live in an intentional, trusting pattern of submission and sacrifice, because we have a Savior who came down from the heights of Heaven down to the lowest depths of sin—so that we who are sinners may be brought to the highest Heaven with Him forever.